FREE CONSULTATION! CALL TODAY 305-500-9232
Don't let a DUI arrest ruin your life. Properly defending a DUI case in Miami can be more complex than defending a murder case. A trial tested DUI attorney can help every step of the way.

You need a license to drive to work, take your children to school, and go to the grocery store. It's an absolute necessity. You must take action immediately. You only have 10 days from the date of your arrest to get your drivers license back. If you're looking for a DUI Attorney in Miami Arnold Trevilla is the experienced DUI trial lawyer you are looking for. He has a reputation for successfully fighting cases for clients arrested for drunk driving in Miami Dade County. Although the practice is focused in Miami Arnold Trevilla also handles cases in Broward County, Monroe County, Orange County, Seminole County and Osceola County.

QUESTIONS YOU MIGHT HAVE?

1. I was arrested for DUI. I didn't blow. Do I have a chance to win?
2. I was arrested for DUI and I blew over the legal limit of .08. Do I still have a chance to win?
3. I was arrested for DUI? What will happen to my driving privileges?
4. Why should I hire a lawyer?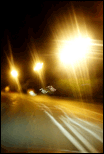 DUI or driving under the influence is being in actual physical control of a motor vehicle and being under the influence of drugs or alcohol to the extent your normal faculties are impaired. In Miami they don't video tape DUI arrests so whether you're
impaired is all a matter of opinion. If a person does not blow into the intoxilizer (5000 or 8000) the government's only evidence is the officer's testimony. Having a good lawyer, will help you exclude the testimony or discredit the officer. In Miami, a person may be arrested depending upon the degree of impairment.

The specific offense may also be called driving while intoxicated (DWI) or driving while impaired. Typically, DUI or DWI laws also apply to operating vessels in Miami, piloting aircraft, boating under the influence and even riding bicycles under the influence.


The legal limit is .08 in Miami and throughout Florida. However, for license purposes someone under the age of 21 can have their license suspended for being over a .02 (blood Alcohol level) but they are not guilty of the DUI unless they have a .08 blood alcohol level.

If you took a breath test and it was over the legal limit all is not lost. We work with nationally respected, and published medical experts. Depending on the facts of your case a motion to
exclude the breath test or the testimony of our experts may
help win your case.